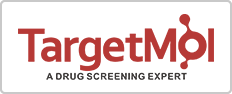 TargetMol is a Drug Screening Expert, with 80+ compound libraries and 6000+ small molecules inhibitors in stock. TargetMol offers a wide range of high quality research chemicals including novel life science reagents, inhibitors, activators, APIs and natural compounds for laboratory and scientific use.
TimTec is a full service partner for drug discovery using molecular chemistry solutions. Their professional team of chemists specialize in discovering, creating, finding, and collecting novel and high-quality organic molecules, which serve the current chemistry needs of research scientists in life-science industry
MicroSource Discovery Systems is a leading provider of diverse synthetic compounds, natural products and drug standards in microplate formats.