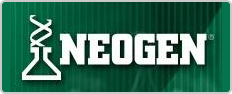 Neogen develops, manufactures and markets a diverse line of products dedicated to food and animal safety. Neogen develops and markets dehydrated culture media, and rapid diagnostic test kits to detect foodborne bacteria, spoilage organisms, mycotoxins, food allergens, genetic modifications, drug residues, plant diseases, and sanitation concerns. Neogen also markets a complete line of diagnostics, veterinary instruments, veterinary pharmaceuticals and nutritional supplements etc.
Creative Diagnostics is the leading manufacturer of diagnostic antibodies, critical assay reagents, and GMP biologics for biopharmaceutical segment.
Cusabio specializes in wide range of high quality ELISA kits, antibodies and proteins. They are also a supplier of reagents for production of diagnostic kits.
Axis-Shiled specializes in proprietary markers for the early diagnosis and management of critical illnesses, and CE marked assay kits.
With GMP, ISO9001:2008, SFDA and ISO13485 certification, Bioneovan manufactures and supplies diagnostic ELISA kits and rapid test kits