Abnova manufactures more than 70,000 antibodies (MaxPab, monoclonal, polyclonal, conjugate, secondary.
Proteins/peptides (>25,000 proteins from different species)
Ab pairs and ELISA kits (Abnova has more than 7,000 ELISA/Assay/CLIA/IHC/ IP/ChIP kits)
DNA, RNA, siRNA library and Chimera RNAi
Integrated solutions and services (Gene synthesis & cytogenetics, Peptide synthesis & protein expression/conjugations, Antibody production, Assay development)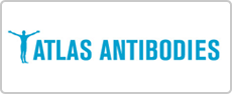 Atlas Antibodies is a #1 supplier in human IHC antibodies
Atlas Antibodies Advanced Polyclonals (Triple A Polyclonals) are advanced research grade rabbit polyclonal antibodies developed within the Human Protein Atlas project.
21,000 Triple A Polyclonals target more than 75% of the human protein coding genes.
PrecisA Monoclonals are mouse monoclonal primary antibodies developed against a number of carefully selected targets
PrEST Antigens are provided for use as blocking agents and positive assay controls together with the corresponding antibody
QPrESTs are heavy isotope-labeled internal multipeptide standards for absolute quantification using mass spectrometry (MS)
Antibody panels include Organelle Markers, Laminin Markers, Neuroscience Markers, EMT Markers and Loading controls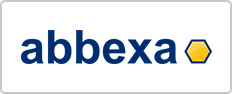 Abbexa UK provides Primary antibodies, Secondary antibodies, Isotype controls
Abbexa ELISA kits and CLIA kits
RNA interference products
Equipment, bio-reagents and tools
Amsbio provides more than 46,000 antibodies and 55,000 assay kits. Amsbio CellBanker 2 series are one of the best serum-free cell freezing medium
Amsbio has a large range of DNA biorepository samples covering more than 20 species including human, animals, plants and cell lines
About 250,000 RNA analysis products available
Total protein lysates from tissues and cells, recombinant proteins, purified natural proteins, peptides, antigens etc.
Comprehensive repository of tissues in frozen and paraffin embedded (FFPE) formats
Amsbio also provides primary cells, cells lines, cell culture kits, media, serum and transfection reagents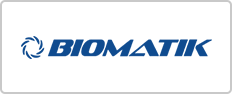 Biomatik supplies 320+ high purity chemicals and enzymes for molecular biology, cell biology and microbiological cultures
Biomatik manufactures 16,000+ ELISA Kits, 9,500+ Proteins and 13,000+ Antibodies
Biomatik offers highly competitive price for Custom Gene Synthesis and Custom Peptide Synthesis
Biomatik offers risk-free E. coli protein expression service packages
Custom Antibody Production offers ELISA/WB guaranteed polyclonal and monoclonal antibody packages that are highly customizable and flexible
Highly competitive prices for DNA oligos synthesis and DNA probes with a wide range of modifications
BlueGene offers an extensive range of ELISA kits
BlueGene ELISA kits are for more than 20 species including human, rat, mouse, monkey, chicken, rabbit, porcine, canine, horse, bovine, goat, sheep etc
ELISA kits with a 1.5hr protocol with only one incubation and one washing step
More than 4000 antibodies, 300 recombinant proteins and more than 1,000 plasmid vectors
Antibody production, protein expression, plasmid construction, custom ELISA kits development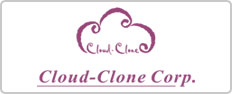 Cloud-Clone Corp USA manufactures ELISA and CLIA kits for various species
Cloud-Clone Corp provides antibody pairs and DIY materials for ELISA kits
In-house produced recombinant proteins
Polyclonal and monoclonal antibodies
Micro-molecule polypeptides
Elabscience supplies ELISA kit
Sino Biological offers high purity recombinant protein
Cytokine and growth factors
Antibody expression/purification
Human/Mouse/Viral cDNA clones
ELISA kits and ELISA pair set
Control products and cell lysate positive control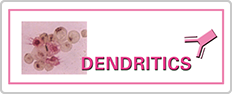 Peripheral Blood Mononuclear cells
Toll-like receptors/Adaptor proteins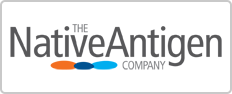 The Native Antigen Company owns its proprietary mammalian cell protein expression system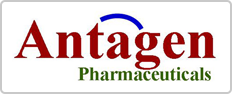 Rapid tests in lateral flow immunoassay (LFIA) format
Stable CHO cell lines expressing tumor antigens
Rapid Human antibody isotyping kit
Rapid Mouse antibody isotyping kit
Rapid Rat antibody isotyping kit (ISO-R8)
Rapid Mouse antibody isotyping kit (ISO-M8)
Rapid Mouse antibody isotyping XpressCard
Rapid Lentivirus Titration XpressCard
Rapid Lentivirus LentiTitre Cassette
Rapid Human Interleukin-8 XpressCard
Human Fetal Fibronectin XpressCard
Salimetrics offers products for more than 25 analytes in saliva sample
High sensitivity salivary assay kits to detect salivary cortisol, C-Reactive Protein, IL-1b, IL-6, TNF-a, DHEA, progesterone, testosterone etc.
Salimetrics supplies Salivary Collection Devices for infants, children, adults and animals
Salimetrics Saliva Reference Library available for easy reference
Creative Biomart provides high purity recombinant protein
Diagnostic antibodies and antigens
Enzymes and enzyme inhibitors
Antibodies and ELISA kits
cDNA clone (ORF clone, Full length cDNA clone)
Molecular biology reagents
MyBioSource provides more than 20,000 ELISA kit
More than 2000 monoclonal antibodies and 8000 polyclonal antibodies
About 6000 secondary antibodies
About 900 biochemicals and 950 cDNA clones
More than 23,000 recombinant or purified proteins and about 500 peptides
MyBioSource is a one-stop-shop with multiple options for each analyte or target
Prospec bio is a Specialist in Protein Manufacturing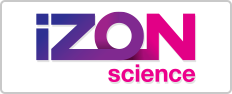 IZON Science is the world leading manufacturer of nano-biological separation and characterisation tools
IZON's qEV SEC columns have become the EV separation method favoured by experts
IZON's TRPS measurement system is the only accurate and practical method of measuring complex nano-bio particles, particularly EVs and nanomedicine products.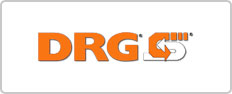 Panels for DRG: HYBRiD-XL®
DRG International offers Enzyme Immunoassays
Saliva tests and hormone assay
DRG International ELISA kits for Infectious diseases
DRG International ELISA kits for Tumor markers
CHROMagar for microbial testing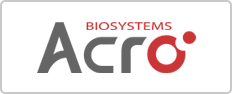 ACROBiosystems proprietary HEK293 expression platfor
Strict animal-free and xeno-free conditions
Immune Checkpoint Proteins
MABSol® Biotin Labeled Proteins
MABSol® Inhibitor Screening Kits
MABSol® Affinity Media Ligands
Mammalian Cell RPP Services
Custom Biotinylated Protein Generation Services
Stable Cell Line Services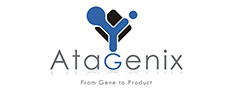 Custom Protein Synthesis service
Custom Antibody Production service
More than 10,000 ELISA kits from a wide range of specie
High purity proteins and peptides
More than 10,000 antibodies including primary and secondary antibodies
Function as a CRO and service provider in protein/antibody production and immunoassay development and setup
Experts in performing and troubleshooting different types of sandwich assays including ELISAs
Laboratory in MA is equipped with BSL2 cabinet, ELISA plate reader/washer, protein spotter, array imager, FRET and alphascreen plate reader, qPCR cycler, gel documentation system, FPLC/HPLC instrument, etc.
Most popular! Human/Mouse Betatrophin ELISA kit
Proteins, peptides and antibodies
Bioassay Technology Lab supplies reliable ELISA kits for many rare specie
Bulk manufacturing capability
OEM partner for famous brands
Competitive pricing and high sensitivity
Wide range of primary, secondary and Tag antibody
More than 5,000 human ELISA kits including rare targe
3,000 mouse/rat ELISA kits
For Quotation, contact your Singapore distributor at enquiry@afirmus.com