CUSABIO specializes in wide range of reliable antibodies, recombinant proteins and highly sensitive ELISA kits. They also supply raw materials for production of diagnostic kits.
CUSABIO products cover research areas such as biosynthesis/metabolism, neurobiology, cytokine, growth factor, autoimmunity and so on. They have more than 10000 types of ELISA kits for 37 species; over 6000 antibodies; thousands of high-quality recombinant proteins produced from the prokaryotic and eukaryotic expression systems; small molecule antigens and standards used in drug residue testing, food safety and other fields.
Besides the high quality products, CUSABIO also provides comprehensive customized services to different customers from academic and government research institutions, as well as biotech and pharmaceutical companies.
Proteins and antibodies are under a subsidiary of Cusabio – CusAb:
CusAb now offers more than 35000 Transmembrane Proteins
Transmembrane protein plays an important role in basic physiological processes, including molecule transport, signal transduction, energy utilization, etc. Almost 30% genes in genomic sequence encode transmembrane proteins, of which 50% are targets for currently known drugs. However, expression and purifacation of transmembrane protein is very difficult. CusAb has established a special transmembrane protein expression system. We could produce 35000+ transmembrane proteins and could also provide marker proteins at mg level, for NMR and X-ray studies.
Most Popular Transmembrane Proteins:
GPCR (G protein–coupled receptor) Adrb2, CXCR1, CXCR6, GPR160, GPRC5A, HRH3, HRH4, HTR1A, HTR2B, HTR3C, HTR3D, HTR3E, HTR4, RXFP3, VN1R5
AQP (Aquaporin) AQPz, AQP1, AQP2, AQP3, Aqp4, Aqp5, AQP6, AQP7, AQP8, AQP9, AQP10, AQP11
Ion Channel CLIC1, CLIC6, CNGA4, KCNJ10, KCNJ2, KCNN3, KCNN4, MSL2, Nach, SCN2B, SCN3B
HLA (Human leukocyte antigen) HLA-A, HLA-B, HLA-C, HLA-DRB1, HLA-E, HLA-G
ABC (ATP-binding cassette transporter) ABCB5, ABCB8, ABCB10, ABCC13, ABCC2, ABCD2, ABCD4, ABCG2, ABCG4, ABCG5
Others CD151, CD19, CD1E, CD44, HRD1, IFITM1, PLP1, Slc27a2, SLC31A1, SMO
Typical downstream applications include:
Antibody production;
Protein Crystallization;
Immunoprecipitation;
Receptor-Ligand Interaction Studies;
Mass Spectrometry;
NMR;
Protein Array Construction;
Drug target and drug screening.

Latest CUSABIO and CUSAB Singapore promotion:
1) Good news to begin the new year!
We are extending the Cusabio trial kit promotion last year for you to have a chance to experience their products – We are offering 24T (24 wells) trial size for new customers to test Cusabio ELISA kits at an unbelievable price. Standards are included in each trial kit. Please quote "CSB24-2018" in your email to us when you inquire about this trial kit promotion. **Limited stocks available

2) Looking for Santa Cruz antibodies?
Use our Santa Cruz alternative antibodies search engine and just enter Santa Cruz product code (SC-xxx) at Santa Cruz replacement search engine.
You will get a list of more than 40,000 replacement options to find a similar or equivalent antibody as your previously purchased Santa Cruz antibodies.
We have extended our promotion for 1500 FREE antibodies from CusAb, a division of Cusabio. This includes 1000 Free Santa Cruz replacement antibodies and 500 hot-selling antibodies unique to CusAb. There is a S$15 packaging cost and necessary handling and shipping cost still applies. Please click the picture below for more information. For details of this promotion, contact us now at enquiry@afirmus.com.
3) Now Cusabio ELISA kits are available in 96T, 5x96T and 10x96T. We are offering FREE shipping for bulk package size of 5x96T and 10x96T for a limited period.
4) Special Year End Promotion 2018
From 1st October to 31st December 2018, we are offering extra 5% discount if you buy 1 unit of Cusabio 96T ELISA kit, and extra 10% discount if you buy 2 units of 96T ELISA kits. Include "YEP-2018" in your email subject when you request for quote from us.
If you purchase any Cusabio ELISA kit from Afirmus Biosource, Cusabio's authorized Singapore distributor, you are entitled to a special Cusabio gift set. Quote "CSB gift promo" when you request for quotation from us at enquiry@afirmus.com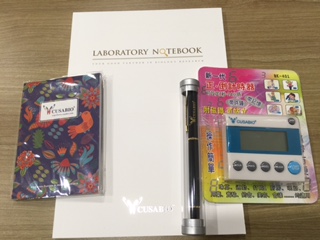 For Cusabio Singapore sales promotions and technical enquiries, please contact us at enquiry@afirmus.com.