Abnova is the world's largest manufacturer for monoclonal antibodies and recombinant proteins. Their products are manufactured in an ISO9001:2008 and GMP certified facility.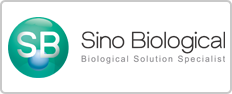 Led by biotech pioneer and worldwide expert, MIT professor Dr Daniel I.C. Wang, Sino Biological is now a worldwide leader in recombinant proteins, antibody expression, cDNA clones, ELISA kits and enzymes etc.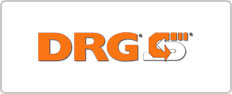 Founded in 1970, DRG International is a leading specialty medical diagnostics and equipment manufacturer. DRG provides a complete range of products and services to the diagnostics and cardiology-related medical community.
Prospec specializes in production of more than 1700 bacterial-derived recombinant proteins, peptides and antibodies. Their proteins are highly purified and stricty tested for excellent biological activities.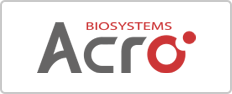 ACROBiosystems is a leading manufacturer of recombinant proteins, providing high quality protein reagents to the pharmaceutical research community. The company employs an application-oriented product development strategy, with a particular focus on protein labeling technology. Their flagship MABSOL® biotinylated protein collection offers a new set of solution to assay development.
Creative Biomart provides high quality recombinant proteins, diagnostic antibodies and antigens, diagnostic enzymes and pharmaceutical enzymes.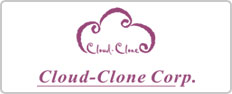 Cloud-Clone Corp., a medical research and development oriented company headquartered at Houston, consists of four research and development centres: Cloud-Clone Corp. Wuhan, USCN Experimental Animal Breeding Co. Ltd., Cloud-Clone Diagnostic Reagents Institute, and USCN KIT INC.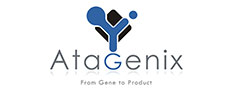 AtaGenix Laboratories has firmly established its reputation for high quality custom made protein and custom antibody services at reasonable prices to suit the needs of researchers, research institutions and the pharmaceutical industry.
Kamiya Biomedical Company manufactures thousands of ELISA kits for research use testing of human samples. Their Kamiya K-assay ELISA catalogue spans numerous research interests and offer many esoteric and difficult to find tests.
Salimetrics supports thousands of salivary researchers all around the world. Salimetrics salivary assay kits, testing services and collection devices are recognized globally as the standard for salivary research.
MyBioSource is a US based online search portal which provides researchers and scientists with a one-stop-shop for all of their reagents needs such as antibodies, proteins, peptides and ELISA kits.
Elabscience is a professional biotech corporation specializing in immunodiagnostic reagents. It offers more than 20,000 products including ELISA kits, antibodies and proteins.
BlueGene Biotech is a manufacturer of ELISA kits, antibodies, recombinant proteins and plasmid vectors for research areas such as cancer, endocrinology, immunology, microbiology, neurobiology and stem cell.
Novatein Biosciences is a rapidly growing biological reagents company specializing in the production and supply of immunoassay kits, reagents and proteins to researchers worldwide. They provide more than 10,000 different types of proteins and antibodies, and is one of the richest suppliers of validated ELISA kits.
EIAab offers ELISA Kits and other life science lab instruments and reagents covering a full range of products. Their core technologies include genetic recombination, immuno-chromatography and labeling technologies etc.
BT Laboratory is a researcher, developer and manufacturer of high quality ELISA kits for over 30 species.
AMSbio is a provider of quality life science research reagents and services which help customers develop innovative methods, processes, products and medicines.
Sunred Biological supplies various antibodies and kits related to apoptosis, signal transduction pathway, transcriptional regulation, cell phagocytes, phosphorylation, methylation, cell function and disease etc.