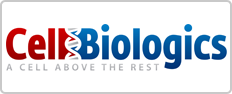 Cell Biologics provides primary endothelial, epithelial cells and other cell types from genetically-modified and wild-type mice to meet the needs of scientific studies.
Being one of the largest bio-repository in the world, Creative Bioarray provides human and animal bio-banks collected from USA, Europe and Asia, and a large number of pre-formatted and customized human and animal tissue microarrays.
Cell Applications specializes in primary cell culture systems with wide array of primary cell types, optimized growth media and supporting cell culture reagents.